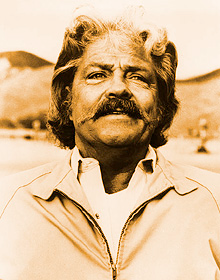 Walter Lankershim
is an oil-businessman of Colorado , representing a small fry for
Blake Carrington
and his company. Blake wants by all means to expand his business, wanting to overtake Walter's oil well to that extent that he even organizes sabotage on the well. This will infuriate Blake's rightfulassociate Matthew, so that he will quit Denver Carrington and start cooperation with Walter.
Walter and Matthew have a lot of troubles being joined by Blake's son Steven, which will make Denver-Carrington's boss even more furious and intensify his determination to destroy operations of his business rivals. Finally, the oil sprang from the Lankershim & Blaisdel oil rig, but Matthew's private life is falling down after downfall of his marriage with Claudia and he leaves Denver. A couple of years later, Claudia discovers that Walter died leaving to her the Lankershim & Blaisdel oil rig, that will be lethal for her, too. In the moment in which she realizes hat she cannot get independent from the Carrington's because the well has dried up, in the state of nervous breakdown, she will put La Mirage Hotel on fire, owned by Blake's daughter Fallon, and burn in it.
Occupation
Edit
Ad blocker interference detected!
Wikia is a free-to-use site that makes money from advertising. We have a modified experience for viewers using ad blockers

Wikia is not accessible if you've made further modifications. Remove the custom ad blocker rule(s) and the page will load as expected.